About SEEDIG 6
Held for the sixth consecutive year – this time in an online setting – the annual meeting of the South Eastern European Dialogue on Internet Governance (SEEDIG) will bring together a wide variety of stakeholders to discuss some of the most pressing Internet and digital policy issues in South Eastern Europe and the neighbouring area (SEE+), from digitalisation and the digital economy, to online privacy and cybercrime.
What to expect?
We want our region to use its human and technological potential to the fullest on its path to a sustainable and inclusive digital development, and to be an active contributor to European and global digital cooperation mechanisms. At SEEDIG 6, we will facilitate discussions on how to achieve these goals; join us to share your views and experience.
The week-long programme will feature engaging session formats (placing interactivity at the core), creative tracks, and social events. The goal is to offer different types of settings for participants to discuss tech and digital policy issues of interest, engage with experts, network, and have fun. We hope all this could offer a glimpse into how the future of (online) meetings might look like.
Interactive main sessions
Internet infrastructure
We will start by looking at current and emerging governance challenges for an open and decentralised Internet. We will then continue with discussions on infrastructure readiness for new technologies in SEE+ (from IPv6 and IXPs to 5G), building on the debates from SEEDIG 5.
Digitalisation
This track will kick off with a discussion on the interplay between digitalisation and depopulation in SEE+. Other debates will look at what it takes to develop a sustainable digital economy, and how to achieve environmental sustainability with the use of digital technologies.
Trust & security
How is the region balancing individual privacy rights with the public interest of preserving health in the context of COVID-19 tracking apps? What policies are in place to protect critical infrastructures from cyber-attacks? What is missing and how can regional cooperation be strengthened?
Advanced technologies
Are countries in South Eastern Europe and the neighbouring area properly equipped to take advantage of the opportunities offered by artificial intelligence (AI)? What is missing and should be tackled with priority? How are advanced technologies and smart solutions being used in times of crisis?
Creative tracks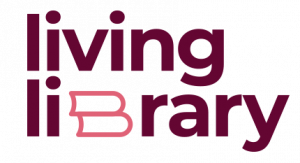 If a book could talk, what would you ask it? In the Living Library @ SEEDIG 6, representatives of several organisations are considered the 'books', while participants take on the roles of 'readers'. The 'readers' borrow the 'books' for three rounds of brief conversations (20 minutes each) during the event.
Join the Council of Europe, DiploFoundation, Internet Corporation for Assigned Names and Numbers (ICANN), Internet Governance Forum (IGF) Secretariat, Internet Society, and RIPE Network Coordination Centre (RIPE NCC) for this track. They are eager to share with you their insights on Internet/digital policy!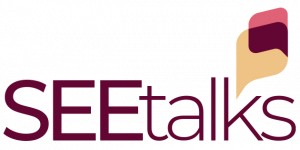 Our SEEtalks track will feature live and interactive interviews with regional and global experts in Internet and digital policy. Join the conversations on:
The future of work: Are we prepared?
The Roadmap for Digital Cooperation: What next?
Elections security
Post COVID-19 digital transformation in healthcare
The interviews will later be transformed into podcasts and will remain available on the SEEDIG website.
Terms of Service Fantasy Reader
***
Never have time to read the Terms of Service of the apps you're using? Join our Fantasy Reader to finally unpack them.
During SEEDIG 6's Fantasy Reader, we invite you to analyse your intimate, lived relationships with technology and concepts such as data privacy; interface microaggressions; and conceptual, legal, and technical glitches. You will use your own devices to examine the Terms of Service of installed applications, locating the most confusing, absurd, illogical, or abstract segments. The Terms of Service Fantasy Reader will then be transposed into a radio play of personal frustrations, interface anxieties, technical problems, and bureaucratic language, as you likely encounter the underlying agreements behind beloved apps for the very first time.
SEEinnovate
***
Focus: Digital technologies for social good and sustainable development
At SEEDIG 6, we want to showcase the innovative potential of the SEE+ region, in the framework of the SEEinnovate interactive track.
Run in cooperation with our partner Cluj IT Cluster, the track will feature companies based in the SEE+ region which have developed or are developing innovative digital products or services designed to contribute to social good and sustainable development.
Join us to learn more about how digital technologies can contribute to social good and sustainable development.
Art, VR and digital policy
***
Join us for a virtual guided tour through art exhibitions, followed by a discussion on the policy challenges that emerge when art meets technology.
How to participate?
SEEDIG 6 is held fully online. And there are several ways in which you can participate in the meeting.
Scroll through the programme; for each session, creative track and social, you can find links and additional info for joining the Zoom room or following the live stream.
For more details, check the Technical Accessibility Guidelines. And make sure you follow our Code of Conduct.
Zoom platform
Through Zoom, you will be able to interact directly with our guests and other participants. Please note that we will use three halls during the meeting and you will need to switch between them for different sessions, creative tracks or socials.
SEEdigital Hall: for main sessions
SEEcreative Hall: for creative tracks
SEEfun Hall: for evening social events
To access the halls, follow the Join Zoom meeting links available in the programme. Access codes are sent via email to registered participants.
To make sure you do not miss the codes, please (a) add these email addresses – seedig[at]seedig.net and seedig[at]diplomacy.edu – to your contacts list; and (b) also check your 'promotions' and 'spam' folders, as our emails might end up there as well. If you do not receive our emails with access details, please do write to us at the afore-mentioned addresses. And if you haven't registered, you still can.
Live stream
You can follow the meeting via live streaming on:
You will also be able to use these platforms to contribute to the debates via the chat options; our social media moderators will feed comments and questions into the discussions.
SEEDIG 6 programme
Please note that all times are displayed in CEST (UTC+2). Use this time-conversion page to find the corresponding time in your time zone.
Monday, 21 September
TIME
EVENT
11:00 – 11:15

SEEDIG 6 Opening

Join SEEDIG's Executive Committee for short welcoming remarks and an overview of the SEEDIG 6 week.

[Main session] [SEEdigital Hall]

11:15 – 12:00

Open and decentralised Internet: governance challenges

Before we discuss challenges and opportunities related to the use of the Internet and digital technologies, we take a moment to look at the broader picture: How does today's Internet actually look? What is the good, the bad, and the ugly in current governance models? Proposals are emerging for new models to govern the Internet infrastructure. How feasible are such models? What impact could they have on the Internet and our society? Join us for a focused discussion, on what does it take to keep the Internet open and decentralised.

Andrea Beccalli | Stakeholder Engagement Director, Internet Corporation for Assigned Names and Numbers (ICANN) (contributor)
Ceren Ünal | Regional Policy Manager – Europe, Internet Society (contributor)
Jovan Kurbalija | Executive Director, DiploFoundation (contributor)
Chris Buckridge | Head of External Relations, RIPE Network Coordination Centre (RIPE NCC) (co-moderator)
Ilona Stadnik | Youth Projects Manager, CCTLD.RU/.РФ (co-moderator)

[Main session] [SEEdigital Hall]

15:00 – 15:45

The interplay between digitalisation and depopulation in SEE+

Depopulation is one of the major challenges faced by SEE+ countries. More and more villages are empty, as people are either moving abroad or concentrating in big cities. Studies show that digital technologies and digitalisation have contributed to this trend: Instead of delivering on the promise of decentralisation and the 'end of geography', they led to more centralisation in a few major cities where digital industries are centred. What needs to be done to reverse these trends? As the COVID-19 crisis is focusing our attention on the need to redesign work, global supply chains, and cities, could this offer the framework for the region to capitalise on the potential of digital technologies and address its depopulation challenges? What can the digital industry do?

Ana Chiriță | Strategic Projects Director of Moldovan Association of Information and Communications Technology Companies, Tekwill Project Director (contributor)
Francine Pickup | Resident Representative, United Nations Development Programme (UNDP) Serbia (contributor)
Ian McFarlane | Deputy Regional Director for Eastern Europe and Central Asia, United Nations Population Fund (UNFPA) (contributor)
Marina Bzovîi | Executive Director, Moldovan Association of Information and Communications Technology Companies (co-moderator)
Nataša Perućica | Researcher, DiploFoundation (co-moderator)

[Main session] [SEEdigital Hall]

16:00 – 17:00

Terms of Service Fantasy Reader

Never have time to read the Terms of Service of the apps you're using? Join our Fantasy Reader to finally unpack them.

During SEEDIG 6's Fantasy Reader, we invite you to analyse your intimate, lived relationships with technology and concepts such as data privacy; interface microaggressions; and conceptual, legal, and technical glitches. You will use your own devices to examine the Terms of Service of installed applications, locating the most confusing, absurd, illogical, or abstract segments. The Terms of Service Fantasy Reader will then be transposed into a radio play of personal frustrations, interface anxieties, technical problems, and bureaucratic language, as you likely encounter the underlying agreements behind beloved apps for the very first time.

Darija Medić | Web and Software Programmer, Digital Art Project Coordinator, DiploFoundation (host)

[Creative track] [SEEcreative Hall]
Tuesday, 22 September
TIME
EVENT
11:00 – 12:00

Technological developments in SEE+

Building on the discussion from SEEDIG 5, we will look at infrastructure readiness for new technologies. The SEE+ region has been somewhat slow in implementing new Internet standards, such as IPv6, DNSSEC, RPKI, bringing with it suboptimal performance, vulnerability in terms of security and even financial consequences for both Internet providers and users. Internet Exchange Points have made strides in limiting local traffic, but there is still room for improvement. Cooperation among network operators across the region is important for the smooth and efficient running of the Internet. We will look into how operators handled the increased demand for bandwidth during the coronavirus crisis, what particular pressures they faced and lessons learned for the future. Finally, we will look into any challenges from a regulatory and market perspective.

Cristian Copcea | Vice-president, InterLAN (contributor)
Jan Žorž | CEO, Go6 Institute (contributor)
Jelena Cosic | Internet Society Serbia (contributor)
Vladislav Bidikov | Ss. Cyril and Methodius University in Skopje (contributor)
Zoran Perović | CEO, Serbian open eXchange (SOX) (contributor)
Gergana Petrova | External Relations Officer, RIPE Network Coordination Centre (RIPE NCC) (co-moderator)

[Main session] [SEEdigital Hall]

12:00 – 12:30

Coffee habits across the SEE+ region

Can't think of work (or life) without coffee? Us too! Whether you enjoy an americano, espresso, cold brew, oriental brewing, or a cup of black filter coffee, join us for half an hour where we'll discover different coffee habits and preferences of our region. And of course, let us know how YOU like your coffee. Tea lovers also welcome. 🙂

[Coffee break] [SEEdigital Hall]

12:30 – 14:00

Living Library

SEEDIG 6 is offering a space for several organisations to showcase their current/ongoing work on Internet/digital policy issues and have focused discussions with interested participants. Representatives of the several organisations are considered to be the 'books' and the others take up the role of the 'readers'. The latter borrow the 'book' for three rounds of brief conversations (20 minutes each) during the event. You will meet in small groups, via Zoom breakout rooms, so these will be personalised conversations (not presentations).

Host: Meri Baghdasaryan | LL.M candidate, University of Pennsylvania Carey Law School

Meet the books:

Ceren Ünal, Regional Policy Manager – Europe, Internet Society

The Internet Society advocating across the globe for a trusted Internet, bridging the gap between policymakers and the technical community.

Chengetai Masango, Programme and Technology Manager | Secretariat of the Internet Governance Forum (IGF)

The Internet Governance Forum is preparing for its 15th annual meeting. What does it have in store? And how far are we from IGF Plus?

Gergana Petrova, External Relations Officer | RIPE Network Coordination Centre (RIPE NCC)

How does RIPE NCC support the technical development of the Internet and what we observe in the SEE+ region?

Katarina Anđelković, Researcher, DiploFoundation

Have you ever thought about what happens to your electronic devices after you have thrown them away? While posing a serious threat, discarded electronics can also be a big part of the solution.

Patrick Penninckx, Head of Information Society Department, Council of Europe

The Council of Europe dealing with digital transformation from a human rights perspective.

Patrick Jones, Senior Director, Global Stakeholder Engagement, Internet Corporation for Assigned Names and Numbers (ICANN)

How does ICANN deal with the misuse of domain names, the impact of COVID-19 on the DNS, and other security issues?

[Creative track] [SEEcreative Hall]

15:00 – 15:45

5G: hype soon to become reality?

The deployment of next-generation networks, including 5G, is often presented as a priority when it comes to advancing digitalisation and digital transformation processes. It is also seen as a game-changer for connectivity and a driver of innovation across vertical markets such as city management, automotive, energy, and agriculture. Across the SEE+ region, countries have devised or are devising 5G strategies and enabling policy frameworks, while telecom operators are outlining plans and milestones for the wide-scale launch of 5G. What motivates such initiatives and what challenges do they face (from radio spectrum allocation to geopolitical considerations)? Can regional cooperation help address such challenges? What is hype and what is reality in the debates about 5G?

Dragoș Preda | State Secretary for Communications, Ministry of Transport, Infrastructure and Communications of Romania (contributor)
Igor Milojević | CTO Carrier Business, Huawei CEE&Nordics Region (contributor)
Jaroslaw Ponder | Head of the Office for Europe, International Telecommunication Union (ITU) (contributor)
Ross Creelman | Public Policy Officer, European Telecommunications Network Operators' Association (ETNO) (contributor)
Nigel Hickson | Internet Policy Consultant (co-moderator)
Ucha Seturi | CEO, Small and Medium Telecom Operator's Association of Georgia (co-moderator)

[Main session] [SEEdigital Hall]
Wednesday, 23 September
TIME
EVENT
10:00 – 10:45

SEEtalk: The future of work: Are we prepared?

A conversation with Varujan Pambuccian, Member of the Romanian Parliament

Moderated by Su Sonia Herring, SEEDIG Executive Committee

[Creative track] [SEEcreative Hall]

11:00 – 12:00

Digital economy: the path towards innovation and sustainable development

A strong digital economy is seen as a key enabler of sustainable development. But what does a strong digital economy mean, especially for SEE+ countries? What are the strengths and weaknesses of the digital economy landscape across the region? The session will look at how traditional business models are adapting to the digital world, especially in times of crisis, when 'business as usual' is no longer an option for many entrepreneurs. It will also discuss the status of the digital entrepreneurship and startup ecosystem, by mapping good practices in the region in terms of public policies, funding (public and private initiatives), the capacity to innovate, and expertise and talent retention. Taking the debate one step forward, the question of how to ensure that SEE+ is a player in the global digital market will be addressed.

Erik Barna | Founder & CEO, Life is Hard (contributor)
Pranvera Kastrati | Senior Expert on Economic and Digital Connectivity, Regional Cooperation Council (contributor)
Vitalie Tarlev | State Secretary for Information Technology and Communications, Ministry of Economy and Infrastructure of the Republic of Moldova (contributor)
Jana Mišić | PhD candidate, Rathenau Instituut (co-moderator)
Slobodan Marković | Technical Advisor for Digital Governance, United Nations Development Programme (UNDP) Serbia (co-moderator)

[Main session] [SEEdigital Hall]

13:45 – 14:30

SEEinnovate: Digital technologies for social good and sustainable development

At SEEDIG 6, we want to showcase the innovative potential of the SEE+ region, in the framework of the SEEinnovate interactive track. Run in cooperation with our partners Cluj IT Cluster and Moldova IT Park, the track will feature companies based in the SEE+ region which have developed or are developing innovative digital products or services designed to contribute to social good and sustainable development.

Join us to learn more about solutions such as the ones below.

EduXR
EduXR is an open access platform for education, with digital VR/AR learning aids for students and teachers. It can be used for home learning and both remote and traditional lessons.

Xwalk
Xwalk is a mobile application that will guide you by the hand in a new place, revealing the cultural heritage of the place you are visiting. It relies on AR and geolocation.

1ofU
1ofU is a mobile application for autistic children to overcome their problems with communication, expressing thoughts and socialisation. The goal is to simplify autistic children's daily life, to integrate them into society and to develop their abilities.

Hiresource
Hiresource is a platform and infrastructure allowing primary and secondary education institutions to source student candidates for international enrollment from networked education agents globally while benefiting from standardised contract framework (association) and fintech enabled international payments.

[Creative track] [SEEcreative Hall]

14:30 – 15:00

Coffee break with the SEEDIG Executive Committee

Join the core team behind SEEDIG (and SEEDIG 6) for coffee and a quick catch up! Since for the first time this year we can't meet in person, let's meet over a cup of tea or coffee as the SEE+ Internet governance community! Old-timers, partners, collaborators, and newcomers all welcome.

[Coffee break] [SEEcreative Hall]

15:00 – 15:45

Environmental sustainability through the lenses of digital development

In his recent Roadmap for Digital Cooperation, the UN Secretary-General noted that 'the digital revolution can be steered to combat climate change and advance global sustainability, environmental stewardship and human well-being'. Looking at the SEE+ region, how do stakeholders understand the interplay between digital development and a sustainable environment? As governments and the private sector devise strategies and policies focused on advancing digital transformation, to what extent do they also consider environmental sustainability issues? How can the region make better use of digital technologies to protect the environment? While exploring these and related questions, the session intends to uncover existing and desired/needed policies and initiatives focused on (1) addressing the environmental risks posed by digital technologies and (2) using such technologies to draw attention to and tackle environmental challenges.

Constantin Damov | President, Coalition for Circular Economy, Romania (contributor)
Dumitru Vasilescu | Policy Specialist, United Nations Development Programme (UNDP) Moldova (contributor)
Pavel Antonov | Executive Director, Bluelink (contributor)
Radovan Nikčević | Expert on Connectivity, Regional Cooperation Council (contributor)
Valentin Negoiță | President, ECOTIC Romania (contributor)
Lianna Galstyan | External Relations Manager & Board member, Internet Society Armenia (co-moderator)
Oliana Sula | Lecturer, University "Aleksander Moisiu" Durrës (co-moderator)

[Main session] [SEEdigital Hall]

19:00

Moldovan wine evening

Join us for an evening of networking and fun, where we'll also learn more about Moldovan wine (so we're ready for SEEDIG 7 in Chisinau).

Moldova is known beyond its borders as a wine country; the rich soil and temperate continental climate with warm summers and mild winters have made the country one of the most productive agricultural regions since ancient times, and a major supplier of agricultural products in South Eastern Europe.

During this social event, we are inviting you to join us – with a glass of wine – through a virtual tour of Moldovan wineries.

We have also prepared a selection of Moldovan wine bottles that you may want to try to find in your shops, so we can do some real-life wine tasting too. 😉

Kvint – Viorica

Cricova – Rară Neagră

Sălcuța – Winemakers Way-Feteasca Neagră

Fautor 310 – Chardonnay& Feteasca Regală

Spumant Cricova – Crisecco

Purcari – Negru de Purcari

Sol Negru – Feteasca Neagra

Cricova – Cuvee Prestige

Gitana Winery – Lupi

Gitana Wineri – Sophie

Purcari – Cuvee de Purcari

Purcari – Pinot Grigio de Purcari

Purcari – Rara Neagra de Purcari

Cricova – Prestige Codru

Timbrus – Viorica

[Social] [SEEfun Hall]
Thursday, 24 September
TIME
EVENT
11:00 – 12:00

Privacy and data protection in SEE+ during the COVID-19 pandemic

This session will have a particular focus on safeguarding privacy in crisis situations, specifically in the context of the ongoing COVID-19 pandemic. It will assess best practices and lessons learnt with regard to local practices of COVID-19 tracking apps in the SEE+ region, while exploring questions such as: How can we balance the private interest of data protection with the public interest of preserving public health in times of COVID-19 pandemic and beyond in the context of COVID-19 tracking apps? What are the preliminary findings on the effectiveness of these apps in the fight against COVID-19? What human rights implications have already been revealed? Have there been any data breached connected to these apps? What remedies are in place?

Olga Kyryliuk | CEO & Founder, The Influencer Platform (contributor)
Pavlina Ittelson | Senior Program Officer, Diplo US (contributor)
Sophie Kwasny | Head of Data Protection Unit, Council of Europe (contributor)
Ceren Ünal | Regional Policy Manager – Europe, Internet Society (co-moderator)
Meri Baghdasaryan | LL.M candidate, University of Pennsylvania Carey Law School (co-moderator)

[Main session] [SEEdigital Hall]

14:00 – 14:20

SEEtalk: The Roadmap for digital cooperation: What next?

A conversation with Yu Ping Chan, Senior Programme Officer, Office of the Under-Secretary-General and Special Advisor on Preparations for the 75th UN Anniversary & the High-level Panel on Digital Cooperation, United Nations

Moderated by Marcin Cichy, Lodz University of Technology

[Creative track] [SEEcreative Hall]

14:30 – 14:50

SEEtalk: Elections security

A conversation with Dave Leichtman, Director, Strategic Projects, Defending Democracy Program, Microsoft

Moderated by Vladimir Radunović, DiploFoundation

[Creative track] [SEEcreative Hall]

15:00 – 15:45

Cybercrime and the security of critical infrastructures

The COVID-19 crisis has exposed once more the vulnerability of critical infrastructures, as cybercriminals targeted health-care facilities around the world. In his Roadmap for Digital Cooperation, the UN Secretary-General stressed that 'civilian hospitals and critical health-care infrastructure have to be inviolable […] at all times'. This also applies to other critical infrastructures which are essential to the functioning of economies and the well-being, safety, and security of individuals (e.g. electrical grids, transportation systems, water delivery systems, financial institutions, etc.). What policies are in place across the SEE+ region to protect critical infrastructures from cyber-attacks? And what is missing? How can public and private stakeholders strengthen their cooperation at the national and regional level to prevent cyber-attacks and provide assistance when bad actors compromise critical infrastructures?

Aleksandar Acev | Head, National Center for Computer Incident Response of North Macedonia (contributor)
Anastasiya Kazakova | Public Affairs Manager, Kaspersky (contributor)
Giorgi Jokhadze | Project Manager, Cybercrime Programme Office, Council of Europe (contributor)
Desara Dushi | Advisor, Ministry of Justice of Albania (co-moderator)
Vladimir Radunović | Director of E-diplomacy and Cybersecurity Programmes, DiploFoundation (co-moderator)

[Main session] [SEEdigital Hall]

16:00 – 17:00

Art, virtual reality and digital policy

Join us for a virtual guided tour through art and museum exhibitions on the VR-All-Art platform, followed by a discussion on the policy challenges that emerge when art meets technology.

The virtual representation of real-world art objects is a new topic as the world enters a VR era, and there are numerous questions that arise: splitting the rights of ownership into the real world and virtual world, exhibiting in the virtual world, and of course the challenges of copyright and digital copying. The art market is one of the most traditional markets reluctant to digital transformation, full of secretive deals and privacy concerns. How will these two worlds merge, and what is the future of virtual exhibitions is what we will be discussing today.

Vitomir Jevremovic | Founder & CEO of Digital Mind and VR-All-Art

[Creative track] [SEEcreative Hall]
Friday, 25 September
TIME
EVENT
11:00 – 12:00

SEE+'s readiness for artificial intelligence

Artificial intelligence (AI) is a technology increasingly deployed by all stakeholders, from algorithms used by social media platforms, to predictive software shaping decisions of public institutions or automation of work. Its impact on citizens and human rights has triggered an interest in the ethics and policy areas too. Currently, major institutions and intergovernmental organisations are looking to understand what are the best approaches that could ensure both a beneficial use for social and economic advancement, as well as a responsible and safe use for all citizens. This session is exploring SEE+'s readiness for using AI-powered technologies and how stakeholders in the region could contribute to other global (regulatory) processes, including the UN Secretary General's Roadmap for Digital Cooperation, OECD, EU or Council of Europe.

Matthias Sachs | CEE Corporate Affairs Director, Microsoft (contributor)
Yannick Meneceur | Digital Policy Advisor, Council of Europe (contributor)
Irina Buzu | Lawyer, Associated Lawyers' Firm 'CORECT' (co-moderator)
Veronica Ștefan | Coordinator & Founder, Digital Citizens Romania (co-moderator)

[Main session] [SEEdigital Hall]

12:15 – 12:45

SEEtalk: Post-COVID 19 digital transformation in healthcare

A conversation with Arunakiry Natarajan, Project Manager and Digital Health Data Specialist, Management4health GmbH

Moderated by Olga Kyryliuk, SEEDIG Executive Committee

[Creative track] [SEEcreative Hall]

19:00

SEEDIG 6 Wrap-up & Music Night

All work and no play makes us dull! Join us for an hour of chats and music curated for a special farewell to SEEDIG 6, in a dedicated room with participants, organisers and community members. There will be at least two special live performances by surprise guests, promise you'll enjoy it. 🙂

[Social] [SEEfun Hall]